In case you don't suck enough at running, I'm here to help you. I'm nice like that.
less is more.... or at least, it keeps more people away
1. Eat crap. Who needs chlorophyll, iron, or protein? We got carbs! Saturated fats! MSG! GMOS! Wahoo! Don't fotget the BVO that is in gatorade. Yum Yum.
food is better when it doesn't grow mold or change properties over time.
2. Have fun. Never push your limits, I mean, it's supposed to be stress-relieving right?
always be true to yourself
3. Ok, having fun it over-rated. Every time you run your 2 mile loop around your suburb, try to PR it. The whole rest day, fartlek, tempo run thing can just be combined into try hard every day. Get upset every time you run your loop 5 seconds slower.
"if a marathon were easy it'd be called your mom"
4. Decide to try fueling while running. Slurp down electrolyte flavored semen packets. Throw up a little in your mouth, ignore your GI when it gets pissy with you since it does not approve of the type of sodium used in the packet, and smile. Hey, it's convenient!
I bet it tastes just like peanut butter too.... bwahaha! (why aren't you eating real peanut butter again?)
5. Believe urban legends. Pickle juice works better than salt tabs. Eating lots of carbs and grains right before a long race won't give you diarrhea Never pop a blister. Cramming lots of last minute miles in the week of a race won't impact performance. Supportive/barefoot/moonshoes will magically solve all of your problems.
pretty sure this is why the faster runners keep me around
6. Spend lots of time at the running stores. Be sure to tell them about every time you've ever rolled your ankle over a rock, how many times a month your hamstrings hurt, and exactly what locations your sports bra and shorts make you chafe.
I can't get over his tongue
7. Get injured. Believe it will never heal. Don't strength train opposing muscles, and utilize weird things like chiropractic, massage, healing/anti-inflammatory foods, or acupuncture. Just stay injured.
8. Stare at your watch. Who do you expect to keep pace for you, the sidewalk? Watch that garmin!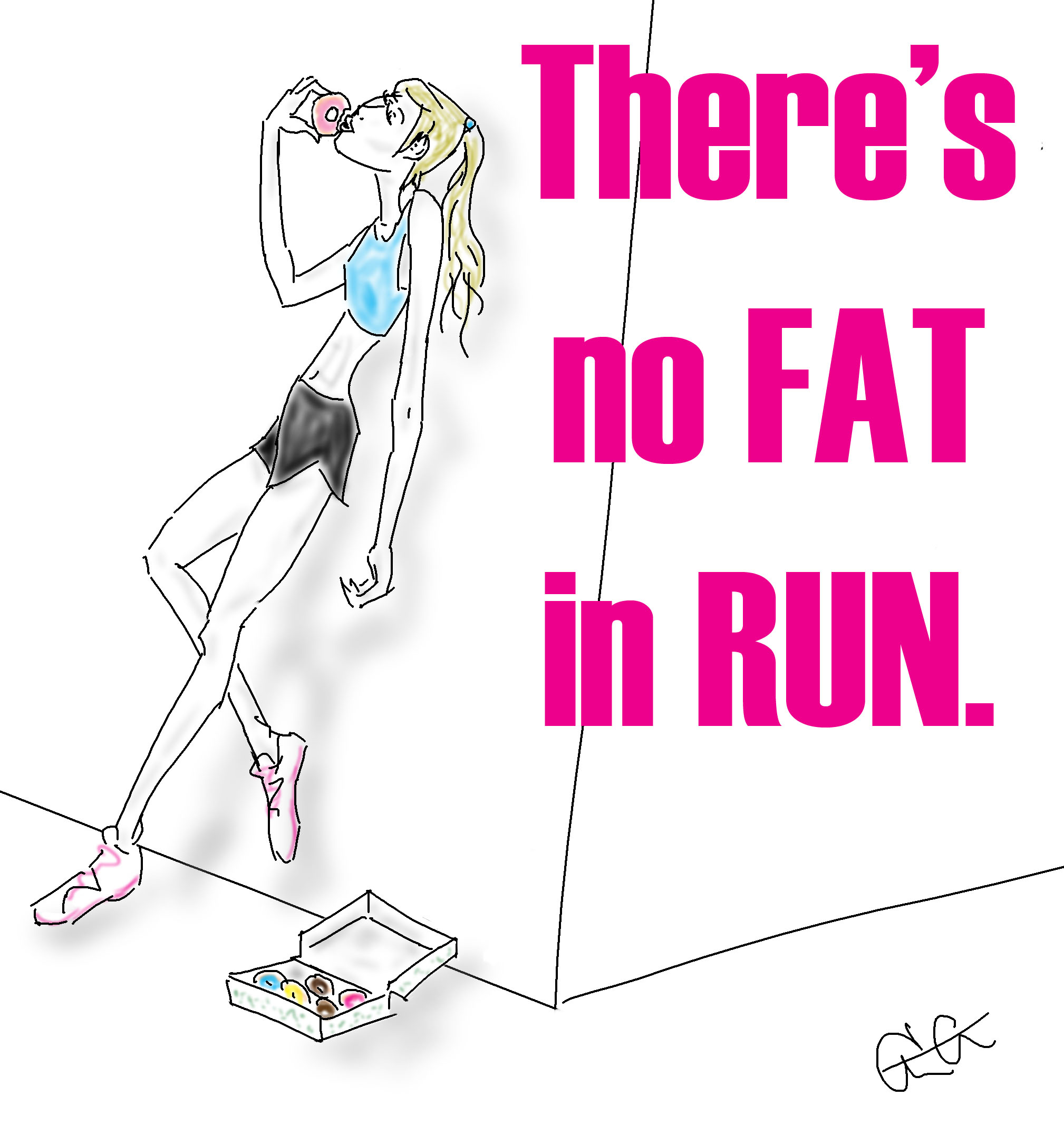 donuts. another great recovery option.
9. Sign up for a race every weekend. You have the week off, plenty of recovery time.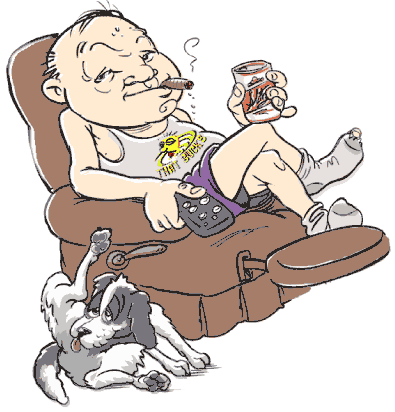 10. Don't run because you ate dairy, or you have occasional knee pain, or you have gas, or your lucky shoes are dirty, or your grandma might call, or it's your uncle's birthday, or it's late, or if it's hot outside, or if there's a sun, or if you have feet, or you have children, or if you sneeze. You'd better just take a rest day.
That's it! Hope this helps you suck just a little bit more. :)